COLOMBIA – Dawn Staley was grateful for the mask. With that in place, his expression of disgust would not be broadcast across the nation.
What was that she was watching? How could your No. 1 South Carolina basketball team, the darling of the sport last year, look so bad?
"It looked like everyone was trying to make their shot fall, all at once, but on an individual basis," said Staley. "There was no connection. I'm not used to seeing that. It seemed like everyone was entering high school. "
The Gamecocks have lost the top rank they have occupied since January, after a 54-46 loss to NC State last week, a loss as impressive as it was stunning. The then and now Wolfpack is a Top-10 team, but losing USC the way it did was a mystery.
Where was the domain of downtown Aliyah Boston, last year's unanimous national freshman?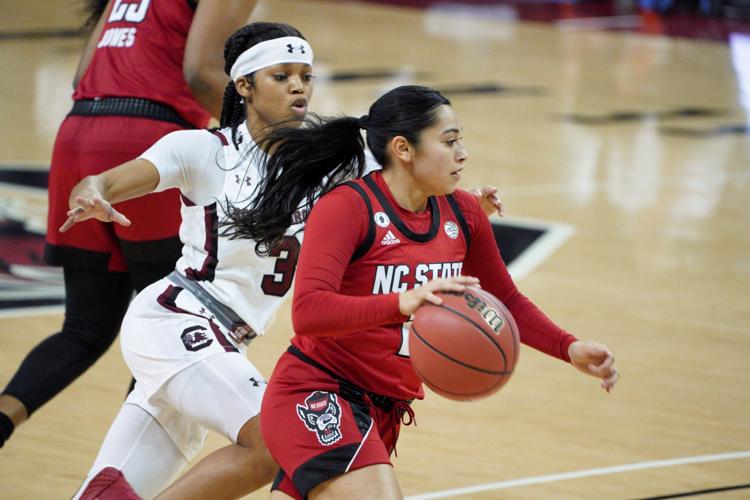 What was this wild shot display by Destanni Henderson, a junior USC playmaker who made the whole tournament team in the race for last year's SEC tournament title and was the MVP of the two Gamecocks games staying in South Dakota before the state game?
Sometimes the shots do not fall, and after 29 games in which the majority kicked all opponents' asses, it might be time for the USC to take their shot. It's basketball and it happens.
But that? No. This team was not Staley's ultra-talented, calm, smart and lethal Gamecocks.
"It was how I witnessed the nightmare over and over again when I got home," said Staley of the 54-46 defeat. "We lost 50-50 balls, we just had no flow."
This put the coach in a rare situation, which she didn't have to visit in a few seasons. Last year, where a November loss to Indiana was the only one of the season, Staley often had to look for something to complain about.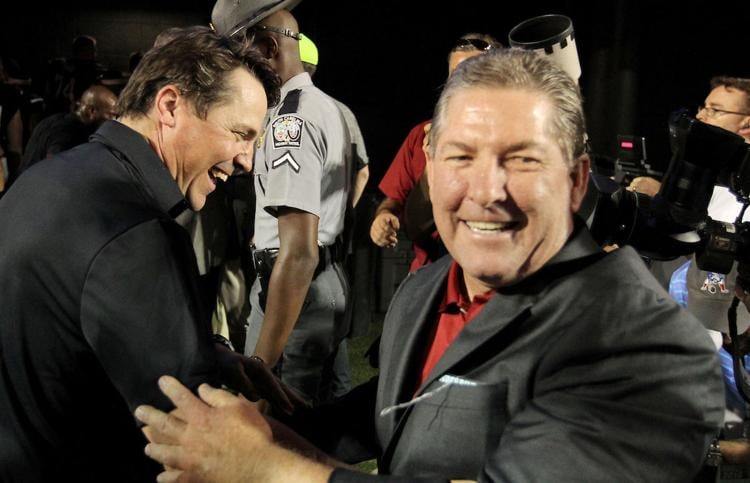 Cutting the movie of the game State in training the next day, there was no lack of criticism.
"You give up 54 points, you must win," she said. "I don't know the last time we scored 46 points."
In fact, it was just two seasons ago, when Tennessee won USC 65-46 at the end of the regular season. Then there was an excuse – A'ja Wilson, National Player of the Year, was injured.
Against NC State, all Gamecock was healthy. It turns out that outside Laeticia Amihere, they were not productive.
"I think it was not so much for what they did as for what we did," Amihere sighed.
The USC had two days to get it right before moving on to another crucial game at No. 23 Iowa State. Staley can choose from several approaches.
She could kick them out of her palatial locker room. She could scream and scream until she lost her voice. She could point out that, although they were still very talented, talent means nothing without leadership, and Gamecocks currently don't have it.
Instead, she saw some adjustments that could be made, and simply reminded the USC that it depends on the players, not her, as this season will end. She also told them that as much as chemistry was vital for last season, and this team still has buckets of it, sometimes it has to be tested.
"They are friends, and friends don't like to call each other to the mat," said Staley. "I told them that 'if you want to have a lot of losing friends, you're not going to be very happy.'"
The Gamecocks were against the state of Iowa and it was clear that they listened. Brea Beal drained a jumper to start. Boston lost his first tray, stood his ground and reached the disadvantage. Then, looking at the blocked track, she took the ball and fired a 3-point, one more weapon in her arsenal.
USC led 10-0 and won 83-65. The advantage waned at the end of the game, but never dropped below 18 points.
That was what Staley expected to see. Smooth and rhythmic offense. The players, felt the need to be individual scorers with the kick timer spinning, completed their goal while the others moved away to define the screens.
Gamecocks have spread 13 points out of 3 points since the state of Iowa insisted on packing the paint, and surpassed Cyclones 50-24. Yes, Iowa state star Ashley Joens scored 32 points, well into the season average, but 32 points in an 18 point loss is a bronze medal.
The Gamecocks responded. And it provided an answer for the rest of the season, which resumes on Thursday against Temple.
"We have had more focus on training in the last few days, and with good reason," said Staley. "Our players simply accepted it. I think they really need to understand how they need to play and what they need to do so that we can win whatever style is being played there. "
It hurt to see the end of a 29-game winning streak, but a new one began. Gamecocks feel they know how to keep it intact.